The Mysterious Gray House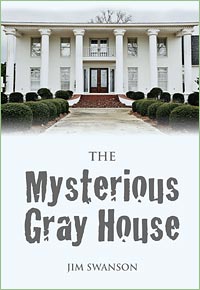 What would you do if your wildest dreams came true? What about your most unimaginable prayers? For Josh, Becky, and their parents, that very thing happened.
But in the midst of all the excitement, they each needed to learn lessons about trust, kindness, forgiveness, and walking with God. These lessons hit home for them all one Monday morning nearly a year after they moved into the mysterious gray house. 157 pages
The Mysterious Gray House costs $11.95 each. (Please allow 2 weeks for the books to reach you by mail.)
Book Inspiration
To be truthful, I was as surprised with the ending of this book as the readers might be. I wasn't sure how it would come out as the story developed. But I was glad everyone learned valuable and eternal lessons that can help you and me as well. The characters are all modeled after people I have known, but I won't say who, except for what I wrote in the dedication.
Comments by Readers
"I've read this book from front to back several times and I always cry for joy at the ending." -JS
"I couldn't put it down. You are a good writer!" -CR
"I really like the little pictures on some of the pages. This is one of my favorite stories." -RS
"I just received my copy in the mail. I'm going to read it to my two oldest children." -JR
About The Author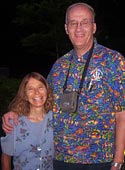 Jim Swanson has been a pastor, teacher, writer (CharacterStories.net), and musician (SingTheScripture.com). He (6 ft 9 in tall) and his wife Ruby (5 ft 2 in tall) have seven adult children and sixteen grandchildren (so far). They presently live in Eau Claire, Wisconsin.